Friends and Money Made Easy
Let us split and keep track of your shared expenses so you don't have to. Ready to settle up? Send and receive money using your bank account. Did we mention it's free?
Get Started
All the features you've been looking for. And then some.
Splitum has been constantly evolving to meet the needs of our users. Your voice has been heard for 11 years. Have a new feature in mind? Let us know.
Settle Up
Start paying all your friends back in one big payment. Why, you ask? This way you do not need to send, say, five people five different amounts.
Bank Accounts
No one has cash or change. Pay and get paid safely and securely with your bank account. You can, of course, record other payments.
Split with Style
Split a bill with some or all of your group members. Bills can be split equally, by custom amounts, or by percentage. It's up to you.
Splitum is the most robust bill splitting platform in the world.
The secret sauce for Splitum is an easy one. We sweat the small things for you.
We split bills with absolute precision right down to the last penny. Our payment algorithms have been finely-tuned to make sure that your group makes the least amount of payments possible when it's time to pay each other back. Splitum loves to put your mind at ease.
Let's roll
Groups, Unlimited Groups
Create groups with anyone. Our group experience takes care of your worries. Rest easy knowing that bills are split accurately and people are paid their fair share.
Dashboard
Our beautiful dashboard allows you to quickly see your balance across all groups and more.
Categorize Bills
Choose from our detailed list of categories to keep bills visually organized.
Tasks
We know there are so many things to remember so add and complete tasks. Together.
Running Tab
Splitum keeps a running total so that you do not have to pay that $5 when you are still owed $20.
Mobile
Go to Splitum.com on your mobile phone and enjoy the beautiful experience.
Comments
Comment on groups, bills, and payments so that everyone is on the same page.
When should I use Splitum?
Anytime you need to split expenses with people.
Restaurants
Roommates
Vacations
Parties
Rotate at desired intervals
Rotations
Whose turn is it to clean the kitchen? Buy the groceries? Pick the activity for game night? Rotations allows you to keep track of all of this. Easily see what is assigned to you. Rotations can happen at extremely precise intervals such as "Every month on Friday the 13th".
Get Rotating
The average Splitum user saves their voice 3 times a year by not having to yell at their friends.
SPLITUM IS GREAT
But don't take our word for it.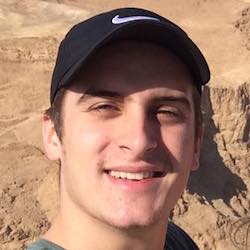 Logan Balas
Sending and receiving money with my friends is much easier with Splitum thanks to the bank account integration.
What are you waiting for?
Join your friends already on Splitum or bring the greatness to them. Signing up takes about 20 seconds, and Splitum is free to use.
Sign me up